about dinsdale construction
Dinsdale Construction has been based in Stockton-on-Tees since 1953. We are a family run business with a strong tradition of working in the local authority sector for much of this time.
We have prided ourselves on providing a relationship with our clients that depends not only on our ability to deliver quality construction work, but also on our responsiveness to our clients needs. We look to build a lasting relationship which will give benefits to everyone concerned in each indivdual project we undertake. This is why the majority of our business is from repeat customers and referrals.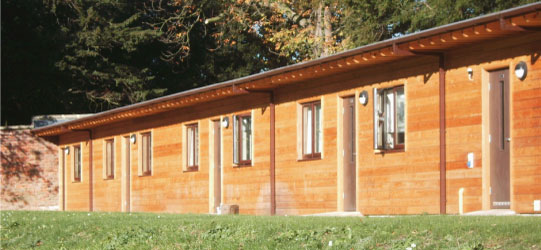 Since our inception in 1953, Dinsdale Construction has established a strong reputation amongst our clients as a local builder of quality, none more so than with Stockton Borough Council. Our Name has become synonymous with the term "value for money".
We have developed a history with stretching back over 35 years of work in the revite sector and on contracts which in today's market would be valued at several million pounds. Many of these contracts were for Stockton Borough Council. In recent years we have been involved in working with the Education and Social Services Deparments through Stockton Borough Council's own Architects Department. Over the past 2 - 3 years we have also carried out revite work for Local Housing Associations in the region. This work has been in excess of £1,000,000.
Our multi disciplined, directly employed, labour force is drawn from the local area. Similarly, we utilise sub-contractors that are also based within the North-East and especially the Teesside region. This means that because we, and also our sub-contractors, are involved so closely with the local community that we maintain a high level of accountability for our reputation.
To summarise, we can offer you a company which was founded locally, uses local labour and sub-contractors and is committed to servicing the local community. Allied to this we can also offer you a proven track record of providing our customers with exactly what they want, when they want it. In other words, "value for money".
Dinsdale Construction...building confidence since 1953!